Community development is a practice-based profession and an academic discipline concerned with the organisation, education and empowerment of people within their communities and the International Association for Community Development (IACD) is the only global network for those who work in this field.
We are accredited with the U.N. and have members across the world. If you are a development agency manager, funder, fieldwork practitioner, academic, student or volunteer community activist and would like to connect with other community developers around the world, this is the network for you.
IACD
organises conferences and smaller regional events;
publishes an international community development magazine and other resources;
puts you in contact with national community development associations;
runs international study visits and exchange programmes;
provides continuing professional training opportunities;
has an extensive bank of teaching and learning resources;
seeks to influence and respond to international public policies that impact upon communities and the sector;
advocates for community development at the U.N. and other international arenas.
Please take a look around the website. And if you are not already a member, do join.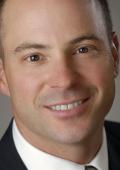 Paul Lachapelle
President
Join the international network for people involved in community development
IACD News
We are thrilled to see a one fifth increase in IACD's membership over the past twelve months and...
IACD Facebook
Please visit the IACD Facebook site for daily news updates on community and international development from around the world.