IACD's lead regional partner in Europe is the European Community Development Network (EuCDN). EuCDN is an active network of community development organisations across the region, and it has a strong international profile.
THE EUCDN BOARD HAS AGREED TO OPEN UP MEMBERSHIP TO A WIDE RANGE OF COMMUNITY DEVELOPMENT INTERESTS ACROSS EUROPE.
IACD strongly encourages its European members to also join the European Community Development Network (EuCDN).
 European Community Development Network: Why not join us!
The EuCDN Board has agreed to open up membership to a wide range of community development interests a
cross Europe. Membership is open to people and organisations planning to adopt community development, as well as those already working in the field. There are many benefits to joining EuCDN:

• Opportunity to participate in funded cross-national projects
• Opportunity to participate and contribute to all EuCDN events
• Opportunity to showcase and publicise work and analysis to a wide European audience
• Opportunity to exert greater influence over policies in favour of community development and its concerns
• Opportunity for networking and to exchange learning with others
• Opportunity to access potential partners in joint projects
• Opportunity to organise and/or participate in study tours and study visits
• Solidarity and friendship with others on common issues and concerns
• Full access to the EuCDN photo library of community development images, and to papers, reports and other information
• Access to discussion days, creative conversations, study visits and mini-conferences to develop understanding, practice and theory.
For more information, and to discuss options for joining, contact our co-ordinator, Alex Downie, at alexander.downie@btopenworld.com
Chcck out their website
EuCDN's RECENT EUROPEAN SEMINAR. THE THREAT TO DEMOCRACY: A CORE ISSUE FOR COMMUNITY DEVELOPMENT
European CDN Seminar: Krakow, Poland
ul. Krasickiego 18, I piętro, 30-503 Kraków
Across Europe there is an emergent politics characterised by populism, nationalism and tribalism. All of these characteristics are contrary to the principles and practice of community development; moreover there is an apparent decline in the funding, workforce and influence of community development itself. Community development practitioners and organisations now need to ask some critical questions if we are to succeed in challenging these negative trends. Can we build a stronger national and international voice with a greater impact on policy, government and public opinion?If Europe is to develop effective policies to tackle the major challenges it faces then the process of developing them must take account of the reality and the experience of people who are affected directly by the issues. The seminar is for practitioners, politicians and others who wish to learn from each others' experience, to identify the key challenges we face and how they could be tackled with community development. From this, we hope to build the case for governments and others to invest in community development as a means of securing a more inclusive, just and sustainable Europe. This will be the first of a series of discussion EuCDN proposes to focus on the  key challenges that Europe must address energetically and about which community development workers have something really important to say.For further information and to secure a place please contact the EuCDN Co-ordinator, Alex Downie, on alexander.downie@btopenworld.com
In 2016 IACD and EuCDN collaborated on organising a  conference on the theme of community development and the Sustainable Development Goals.
In 2016, IACD and EuCDN collaborated on events and publications with the Community Development Alliance Scotland, the Scottish Community Development Network, Community Work Ireland, the Norwegian Ideas network, the Community Learning and Development Standards Council for Scotland and we were represented at the national conference organised to explore re-establishing an English Community Development Network following the closure of the national centre for Community Development in April 2016.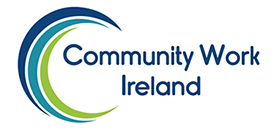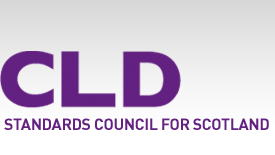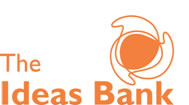 There are many other community development type networks and fora in Europe and we are keen to share their contacts and their work.  Please contact our Regional Directors for Europe. 
Anastasia Crickley (anastasia.crickley@nuim.ie), Anna Clarke (anna@annaclarke.net) and Colette McGarva (colette.mcgarva@south-ayrshire.gov.uk)
Community Development for Sustainable Development: Placing Community Development Values and Practices at the Heart of the Sustainable Development Goals in Europe
Report from the European conference held in Glasgow, Scotland in November 2016, organized by IACD and the European Community Development Network, Community Work Ireland and Community Development Alliance Scotland.
There was a spirited and focused debate on the role of community development in sustainable development, the opportunities and challenges, and the sharing of information across sectors, themes and geography. It became clear that the Sustainable Development Goals (SDGs) provide an excellent framework for the exchange of ideas and experience between different community development interests, as well as a huge opportunity for community development to demonstrate it has a critical (in both senses of the word) role to play in the successful realization of the SDGs across the globe. The old adage, think global, act local remains as pertinent as ever, but with the SDGs adding social and economic agendas to the former environmental one, and with community development adding participation and inclusion to the mix there is great potential to challenge the direction of global forces and return to a more equal, social and sustainable world.
IACD has an agreed position on the role of community development in sustainable development. The key points are that:
The SDGs should be viewed in a holistic way
Causes of problems do not generally lie locally, but relevant action can be taken locally
The most vulnerable can and must be active players
Consensus and partnership has to be built, while acknowledging and tackling conflicts of interest
Joined up planning is essential at local level, involving agencies alongside the community voice
The most vulnerable need free technical assistance, community organising and education support – this being the priority for community development
There are examples from across the globe of communities taking action on every SDG.
Observations and ideas
The contrast between the fundamental values underpinning the SDGs and the direction of travel being taken by much of the planet.  
SDGs call for the interconnection and integration of society, economy and environment for an agenda of transformation, as opposed to the mainstream logic of infinite growth despite finite resources, pushing privatisation and financialisation into public service and social relations.
SDGs call for a participatory partnership approach to implementation and monitoring, rather than adopting market values by funders to measure community work and civil society. This is reflected in the call to "ensure responsive inclusive, participatory and representative decision making at all levels" (SDG 16.7), which contrasts with the current further de-politicisation and individualisation of participation.
There is a clear and important role for community work to ensure active and informed participation focusing on all goals – social, environmental and economic, alongside engaging people in a proper process of participation. A holistic human rights approach is required, moving from building capacity towards consciousness raising and ultimately culture change and the creative tension of informed critique.
Achieving the SDGs will entail community development, alongside all others, to recognize power differentials and their roles and both rights holders and duty bearers, whether globally, nationally or locally.
Community development can address the need for widespread participation and representation and in particular challenge gendered relations of power, discrimination, racism and human rights abuses. We therefore need plans, facing ourselves with our weaknesses as well as our strengths, identifying the development support we need and can offer others, and building our influence on wider processes.
Good progress in CD on sustainability was made stimulated by the UN Decade of Sustainable Development 2005-14, and this can be built on with the SDGs. There was increased community involvement and ownership of the sustainability agenda, balancing this against community-level expectations and issues. A number of passionate individuals emerged, with energy, resilience and commitment and encouraging a form of open leadership with the know-how to access expertise and facilitate work on a shared vision. There was also evidence of a growing commitment in local authorities to the sustainability agenda and the role of community development, and to sharing the learning from individual initiatives.
Looking ahead, challenges and opportunities include more reaching out to marginalized communities, more building capacity to link the local with the global, and the social to the environmental and the economic, and building more resilient partnerships between the public, private and non-governmental sectors. We also need to get better at measuring what matters and highlighting the value of community development and learning exchanges.
A focus on learning for sustainability in the Nordic countries has enhanced knowledge about and competence in the concept of sustainability, linking ecological, social and economic perspectives while building awareness of local and global societal challenges.
Participants have acquired methods and skills transferable to their own practice and have recognised the value and strength of working in a Nordic context and the emerging New Nordic approach to sustainability. Some key finding from evaluation of projects are the importance of seeking to make sense of the abstract and complex questions around sustainable development; approaching risks and challenges in the positive spirit of hope and creativity; keeping learning close to the action, and recognizing differences and commonalities between the different Nordic countries, resulting in productive processes and learning pathways
Local government has to make a stronger commitment with the non-governmental sector, community councils and within Community Planning Partnerships
Such activities should based on the principles of:
Empowerment – increasing the ability of individuals and groups to influence issues that affect them and their communities
Participation– supporting people to take part in decision making
Inclusion, equality of opportunity and anti-discrimination – recognising that some people may need additional support to overcome barriers they face
Self determination – supporting the right of people to make their own choices
Partnership – recognising that many agencies can contribute to community development.
This will add value by strengthening local democracy and increasing participation in local government elections which is extremely low.
To ensure effective local governance and adequate implementation of measures to address the Sustainable Development Goals at the local level, it is important to secure support from Governments and communities to establish a proper legal framework for local government. The organization, powers and functions should be clearly prescribed by law.
Further legislation by the Scottish Parliament, for example, is needed to clearly set out the responsibilities and powers of central and local government authorities in relation to one another in achieving the Sustainable Development Goals. The status of local government should be enshrined in a written constitution for the first time. The use of the newly revised National Standards for Community Engagement by both national government and local government to support community engagement and user involvement in Scotland is crucial. The standards are intended to complement and support community empowerment in Scotland.
Points from participants: what CD needs to do to ensure it is highlighted in local and national strategies
There are cuts in community development but others such as Development Trusts are growing
Are the SDGs yet a tool to empower? Are they easy for communities to understand? Do they mean anything to ordinary people?
We need to be better in showing what difference CD interventions make
If citizens are not affected by the issues (or if they don't recognize that they are affected) will they care?
People need to translate SDGs to their own lives
We need better understanding of outcomes
The need to build community ability to tackle power differentials
We should seek to establish a cross-sector European project on community development and the SDG's
Challenge individualized service delivery, and create shared spaces
It's dangerous to focus on the 'poorest' in education – the middle classes and wider society who often lead the least sustainable lifestyles must be targeted.
There is a close alignment between the outcomes envisaged in the SDGs, and the outcomes of almost all community development, focusing as it does on issues of poverty, exclusion, inequality, lack of power and discrimination. Addressing these is explicit or implicit in the SDGs. The distinct and essential role of community development is in the process of working with communities and interests around these issues where they are experienced directly, and to work for change. This involves learning, confidence-building, fostering solidarity through establishing and supporting effective community organisations and networks, and negotiating engagement between communities and those described elsewhere as duty-bearers.
Stuart Hashagen is the Chair of the European Community Development Network (EuCDN)
IACD's Directors for Europe
Anastasia Crickley
Vice President (Europe)
Anastasia is a Vice President of IACD and Regional Director – Europe. She has over forty years' community development experience, working for the rights of marginalised, minority and migrant communities. She is head of the Department of Applied Social Studies at NUI, Maynooth, Vice-President of the UN Committee for the Elimination of Racial Discrimination, Chairperson of the Irish Community Workers Cooperative and a founder of the European Network Against Racism, Pavee Point Traveller & Roma Centre and Migrant Rights Centre Ireland. Anastasia was the first Chair of the EU Fundamental Rights Agency and is a lifelong advocate for women's rights. Anastasia chairs the International and National Networks Relations Committee.
Colette McGarva
(Europe)
Colette is the Chair of the Strategic Sub-Group of the Scottish Community Development Network (SCDN). She has strategic vision and has played an integral role in the development and progression of community development in Scotland where her work features in a number of publications including the Scottish Co-Production website. She represents SCDN at national and international events and is a skilled facilitator in issues pertaining to community development and health & wellbeing. Colette holds a Masters in Community Regeneration and Community Planning and has worked in Kenya and USA as well as Scotland. Colette supervises our HQ based staff.
Anna Clarke
(Europe)
Anna is based in Northern Ireland and has over 25 years experience in the community development field.  She is Director for Communities at Prospect Awards, a community interest company specialising in the design and accreditation of qualifications and learning programmes in community development, governance and learning.  Areas of special interest and expertise include; community development standards, community leadership and models and practices of community participation and engagement.   Anna holds a Masters in Human Rights and Equal Opportunities and an MSc in Governance and Community Planning.