IACD REGIONS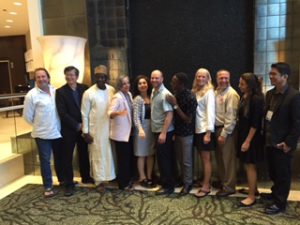 IACD is a global association working across eight regions, each with up to two Board members designated as IACD Regional Directors. (You can find brief biographies of each Board member on the ABOUT page of the website, Dropdown Board Members).
President, Paul Lachapelle (paul.lachapelle@montana.edu)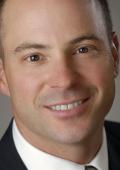 and Treasurer,  Clare Macgillivray   (clarealsharif@hotmail.com) 
are responsible for ensuring that the work of the regions fits with the 2016-20 Strategic Plan and for overall financial oversight.  Paul chairs the full Board and the Executive and Finance Committee.
North America
Connie Loden (cloden@thenewnorth.com)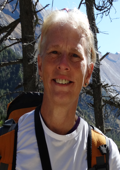 Greg Wise (greg.wise@ces.uwex.edu)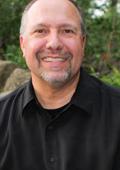 South America
Ursula Andrea Harman Canalle (ursula.harmancanalle@uq.net.au) 
South Asia
Anita Paul (apaul@grassrootsindia.com)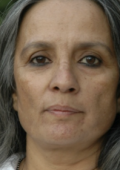 Shahzad Ismail (gensec@newworldhope.org)
South East Asia
Wowee Dollente (wowee.dollente@delasalle.ph)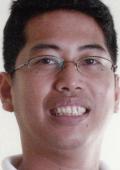 East Asia
KK Fung (kkfung@hkbu.edu.hk)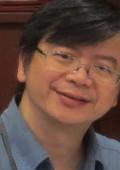 Middle East and North Africa
Maryam Ahmadian (marydian50@gmail.com)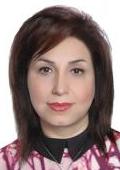 Sub-Saharan Africa
Muhammad Bello Shittu (shitumbshitu2@gmail.com)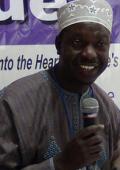 Tony Kimbowa (tonymakayu@gmail.com)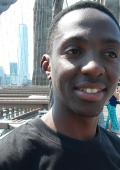 Europe (including Russia)
Anastasia Crickley (anastasia.crickley@nuim.ie)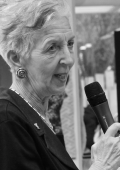 Colette McGarva (colette.mcgarva@south-ayrshire.gov.uk)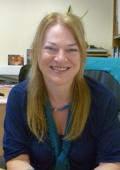 Anna Clarke (anna@prospectawards.org )                
Oceania
John Stansfield (jstansfield@unitec.ac.nz)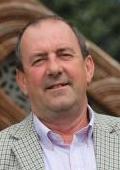 Dee Brooks (dee@jeder.com.au )  
Regional Directors are also responsible for representing IACD with networks and associations of community developers within their region and for managing the work of Country Correspondents (see below).
National and Regional Community Development Associations
In some global regions there are already well established CD associations/networks. These are independent of IACD, but we seek to forge close partnerships with them and, whenever possible, we would only organise our international and regional events in those regions in partnership.
Since 2001 we have been developing partnership agreements with several regional/national associations. Our first was with the U.S. Community Development Society in 2001 (which we renewed in 2015. Picture below of IACD President, Charlie McConnell and CDS President, David Lammie signing the MoU in Kentucky, USA). http://www.comm-dev.org/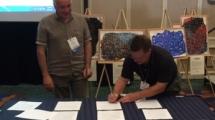 Others include the European Community Development Network (EuCDN) http://eucdn.net/; the Hungarian Association for Community Development (HACD); the Scottish Community Development Network (SCDN) http://www.scdn.scot ; the Aotearoa/New Zealand Community Development Association (ACDA) http://www.aotearoacommunitydevelopmentassociation.com/about-us. and the Nigerian Association of Community Development Practitioners.
In 2014/15, we had a short life task group co-chaired by our then Vice Presidents Stuart Murdoch and Randy Adams, that oversaw a mapping exercise to try to discover how many active national CD associations/networks there are around the world, together with a survey of how many undergraduate degree programmes there are that claim to be about community development. We identified well over a thousand degree programmes that included CD as a major or significant part of their degree,. However we were only able to identify around thirty active national CD associations. The research discovered that in some countries CD associations/networks had existed but were now defunct.  You can download the report of IACD's mapping study that was presented at our 2015 AGM. http://Download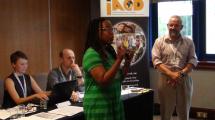 IACD is very committed to supporting national CD networks and we are keen to post information about their activities on our website and Facebook site.  If you are involved in a national CD network in your country, please make contact with the IACD Regional Director, above, covering your area. Alternately contact info@iacdglobal.org
Country Correspondents
Since 2015, we have also been piloting having Country Correspondents in as many countries as we can, who will send us information and news about what is going on in their country. If you would like to become an IACD Country Correspondent, you must be a fully paid up IACD member. Country Correspondents are responsible for feeding in to Regional Directors news about what's going on in community development in their country. We are very keen to encourage IACD members to become correspondents for their country. The post is unpaid, as are all Board members. If you would like to become a Country Correspondent and we have a vacancy for your country, please contact Paul Lachapelle, IACD President or the respective Regional Director for your country.
Our current Country Correspondents are:
Hung Suet-lin Shirley is the Associate Head  & Director of Social Work Practice at Hong Kong Baptist University and will be IACD's Country Correspondent for China. Shirley is has been practicing community work by organizing women and residents to advocate for social changes for many years. She also has a background in the women's movement. She completed a Masters in Narrative Therapy and Community Work programme. She has developed a great interest in collective narrative practice, which she sees as a powerful way to work with groups and communities. Shirley has had a distinguished career background in social work and community development and has written extensively on Women's and Migrant issues in China, on globalisation and community work and on strategies to build social capital. slhung@hkbu.edu.hk
Mario Pizarro has been appointed the associations' Country Correspondent for Chile, South America. Mario has more than 15 years of experience in the field of Community Development, the last 10 years focused on the extractive industry, working with communities in educative projects, micro entrepreneurship and dialogue initiatives, with urban and rural communities in northern Chile, leading international cooperation programs for practitioners within mining sector on the sustainability and community development field. mariopizarrodelgado@gmail.com
OLOBA, TEMILOLA RITAMARY is the Gender & Vulnerability Specialist, with the Youth Employment and Social Support Operation (World Bank Assisted project), Osun State Operation Coordinating Unit, South West, Nigeria. Oloba has a BSc. (Computer Science), and a Post Graduate Diploma (Agricultural Extension and Rural Development) (in view) with special interest and expertise in Community Empowerment and Engagement, Rural Community Capacity Building and Youth Empowerment and Employment. She can be reached via  eMail: temmy2000ng@yahoo.com, oloba.temilola@o-boss.org
UMAHI, JOSHUA works as Alumni Mobilization and Engagement with the Babcock University, Ilishan-Remo, Ogun State, Nigeria. He holds the BSc. (Computer Science), Babcock University, 2006 and MSA (International Development), Andrews University, Michigan, USA. His main areas of interest are Mobilizing Local Capital and Leadership, Community Empowerment and Mobilization, Rural Community Capacity Building, Youth Empowerment and Employment and Friends/fundraising. He can be reached via  eMail: umahij@babcock.edu.ng; felijoe@gmail.com
CATHERINE WANJOHI is a co founder and current CEO of Life Bloom Services International in Kenya. She has over 14 years experience supporting women and girls trapped in prostitution, poverty and violence related livelihoods towards social-economic transformed lives.
She is a consultant in transformative leadership coaching and mentoring, in the field of corporate governance and community development. Catherine is an ambassador with Safaricom Foundation World of Difference and a Commonwealth Foundation Peer Mentor  for Civil Society Leadership.
Email address: katherinewanjohi@gmail.com.
ANNE JENNINGS  has been a member of IACD for over 15 years.  She lives in Broome, on the coast in the sub-tropical far north-west corner of Australia. Her career has involved working in community development In Western Australia for Commonwealth, State and Local Government, for the community and non-government organisations (NGOs), as well as a consultant. Until recently she was Course Coordinator and Lecturer for the Diploma of Community Development at The University of Notre Dame Australia, Broome Campus.  Anne has now returned to consultancy work, whilst concentrating on a PhD.  Her study involves facilitating a community action research project in her local community, applying Pope Francis's social justice, sustainability and climate change encyclical (letter), Laudato Si', On care for our common home, within a bottom-up, community development context.
MICHELLE DUNSCOMBE is an enthusiastic community development practitioner, facilitator and trainer. She is skilled and passionate about strengthening regional and rural communities, developing community leadership capacity, building community resilience and supporting community members to take action. She is a co-facilitator of the ABCD Asia Pacific Network, and a member of the International Association for Community Development (IACD) with a wealth of experience working with communities and community organisations. She has extensive experience with a range of community engagement processes and projects across Australia and internationally working with government departments, non government agencies and communities.
 If you are a full IACD member and interested in becoming a Country Correspondent for your country, please contact the Regional Director for your area. You can find out who that is at the top half of this page.