Study Visits and Practice Exchanges
IACD PRACTICE EXCHANGE 2017 – SAN PEDRO DE ATACAMA, CHILE 11-19 OCTOBER, 2017
"Andean – Amazonian knowledge and ancestral practices in agricultural systems: potential and challenges"
                   San Pedro de Atacama, Chile 11-19 October, 2017
Following our highly successful 2016 Practice Exchange professional development programme to India and Nepal, IACD is delighted to be teaming up this year with REDAR Perú and CONDESAN and the Pueblo Likanantay de San Pedro de Atacama de Chile, to offer a Practice Exchange programme to South America in October, 2017.
Andean men and women possess an ancient wisdom based on the ancient knowledge for managing soils, water and productive systems, management of cultural diversity. However, adverse policies erode that knowledge, causing a misuse of the soil, concentration of land in a few hands, privatization and pollution of water and the change of the land use for indiscriminate urban growth and extractive activities such as mining. The consequence is the transfer of the poverty of the countryside to the city.
Who can participate?
The Practice Exchange is open to members of IACD who are working in the field of rural development, researchers, indigenous leaders and representatives of civil society as well as international development advocates, with a particular interest/expertise in such issues as sustainable development, environmental protection, water management and work with indigenous cultures. Joining the Exchange will also be people working in rural communities from Northern Chile, Peru, Bolivia and Argentina.
The cost of the 2017 Practice Exchange is just US$1,200.
This cost excludes international travel to get to Calama airport. The cost is based on a clean budget hostel with shared bedroom. It includes all food, airport transfer, transportation to local communities and translation.
The aim of the 2017 Practice Exchange is to:
Provide a space for Exchange, discussion and analysis about the Sumaq Kawsay or good living.
Analyse the problem of water depletion and management in the territory through the exchange of experiences as a critical element for the sustainable socio-economic development of countries.
Generate and promote synergies between the institutions that are committed to the research and development of the Andean region through shared activities.
What is this Practice Exchange About? 
This will be an event to share and exchange experiences between community developers from Andean countries and internationally.
The 2017 Practice Exchange will be led by experts in the subject, with working groups to share experiences among participants that will allow them to recover their indigenous memory and to promote joint initiatives; together with plenaries to discuss the conclusions among the participants.
We will develop participatory activities with groups in order to facilitate the discussion towards these issues. We will complement such discussion with field work.
Three Master Classes: Researchers and experts on the issues will present cases/studies regarding the main themes.
About Sand Pedro, Chile
San Pedro lies in the heart of some of northernChile's most spectacular scenery. A short drive away lies the country's largest salt flat, its edges crinkled by volcanoes (symmetrical Licancábur, at 5916m, looms closest to the village). Here too are fields of steaming geysers, a host of otherworldly rock formations and weird layer-cake landscapes.
The town lies at an average of 7,900 feet (2,400 m), and visitors often experience mildaltitude sickness such as dizziness, lethargy and headaches.[4] The local climate is extremely dry and mild, with daytime temperatures between 25–30 degrees Celsius (77–86 degrees Fahrenheit) in the summer (December to February) and 18–25 °C (64–77 °F) in the winter (June to August). Nighttime temperatures routinely drop below 0 °C (32 °F) and can reach as low as −10 °C (14 °F) in the winter.
Because of its altitude, we advise a brief period of acclimatization, so participants may wish to arrive a day or two earlier. You will be responsible for any additional costs such as hotel. Please let IACD know if you intend to arrive earlier. The journey from the airport will take approximately one hour by bus.
The organisers wish to thank the following organisations for sponsoring this Practice Exchange
National Ministry of agriculture
Local governments of San Pedro of Atacama
Regional Ministerial Secretariat of agriculture
To apply for the 2017 Practice Exchange, please contact the IACD office membership@iacdglobal.org. Payment can be made through the International Association for Community Development website. You can also contact the IACD office direct:
Colette McClure, Administrator, IACD, Baltic Chambers, Suite 305, 50 Wellington Street, Glasgow, G2 6HJ, Scotland, UK
+44 141 248 1924
You can find out more about the trip directly from the IACD South America Director, Ursula Harman, who will be the international participants' group leader and Spanish/English interpreter. Contact Ursula on  +61 497840436
In 2016 we ran two Practice Exchange visits. One to India and one to Nepal.
The theme of these was around the UN Sustainable Development Goals and Sustainable Communities: integrating social, economic, environmental and cultural aspects of community-led development. The programme is a combination of field visits, seminars and facilitated reflection, where upwards of 20 community developers, practitioners and scholars from around the world visit projects and practitioners in situ.These trips are tremendous value for money. We try to keep costs down, but also we try to offer good residential accommodation where the group can spend time together after the field trips to reflect.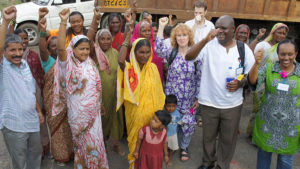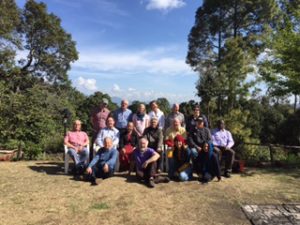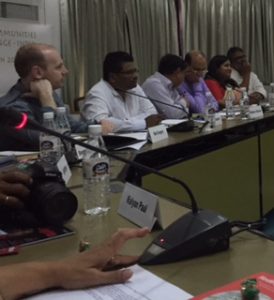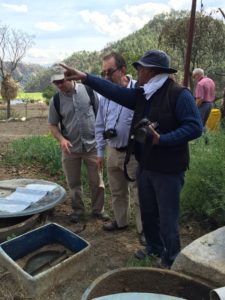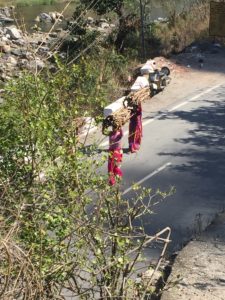 In 2017/18 we are planning two new Practice Exchange programmes, one to East Asia and one to South America. Further information on these will be posted to members and on the website and Facebook site. Registration will open later this year.
For a taste of what an IACD Practice Exchange is like take a look at the Summer issue of Practice Insights magazine, where we have a centre page feature about the India and Nepal visits. The Special SDG issue published in December 2016 also includes an article about one of the visits we made.
oh, and we also have lots of fun!!!