Study Visits and Practice Exchanges
SAVE THE DATE! IACD'S 2018 PRACTICE EXCHANGE
We are currently finalising plans for the 2018 Practice Exchange. This will be taking place in Bali, Indonesia in October 2018.  IACD Practice Exchanges are an opportunity to participate in an inspiring two weeks with up to 20 other community developers from around the world, together with local practitioners and activists and to visit community development projects in the local country.  In 2018 we are partnering with IACD, Five Pillar Foundation and Real Indonesia on the theme of Sustaining Indigenous Wisdom & Cultures.
The programme developed will engage the passion and curiosities of participants, provoke global awareness and deep self-exploration.  Five Pillar Foundation is a registered Indonesian NGO based in Bali, Indonesia that aims position local Balinese communities to protect and preserve their culture and environment using an assets-based approach to community development. Real Indonesia is an Australian company that connects curious, conscious travellers to authentic travel experiences beyond the tourist strips of Bali while supporting sustainable tourism and local economic development throughout the Indonesian archipelago. Further information on the programme and its cost and how to register will be posted in the new year.
IACD PRACTICE EXCHANGE 2017 – SAN PEDRO DE ATACAMA, CHILE 11-19 OCTOBER, 2017
"Andean – Amazonian knowledge and ancestral practices in agricultural systems: potential and challenges"
In 2017 we partnered  with REDAR Perú and CONDESAN and the Pueblo Likanantay de San Pedro de Atacama de Chile, to offer a Practice Exchange programme to South America. An article about the 2017 trip will appear in the forthcoming Americas issue of Practice Insights magazine, to be published in February 2018.
 The aim of the 2017 Practice Exchange was to:
Provide a space for Exchange, discussion and analysis about the Sumaq Kawsay or good living.
Analyse the problem of water depletion and management in the territory through the exchange of experiences as a critical element for the sustainable socio-economic development of countries.
Generate and promote synergies between the institutions that are committed to the research and development of the Andean region through shared activities.
What was the 2017 Practice Exchange About? 
Participants shared and exchanged experiences between community developers from Andean countries and internationally. The Practice Exchange was led by experts in the subject, with working groups to share experiences among participants that allowed them to recover their indigenous memory and to promote joint initiatives; together with plenaries to discuss the conclusions among the participants. This included Three Master Classes: Researchers and experts on the issues presented cases/studies regarding the main themes.
In 2016 we ran two Practice Exchange visits. One to India and one to Nepal.
The theme of these was around the UN Sustainable Development Goals and Sustainable Communities: integrating social, economic, environmental and cultural aspects of community-led development. The programme is a combination of field visits, seminars and facilitated reflection, where upwards of 20 community developers, practitioners and scholars from around the world visit projects and practitioners in situ.These trips are tremendous value for money. We try to keep costs down, but also we try to offer good residential accommodation where the group can spend time together after the field trips to reflect.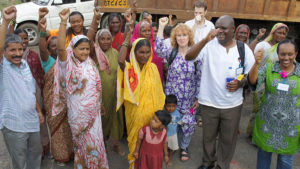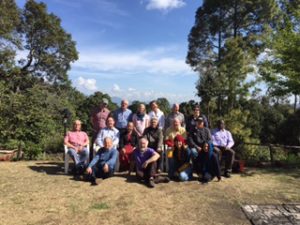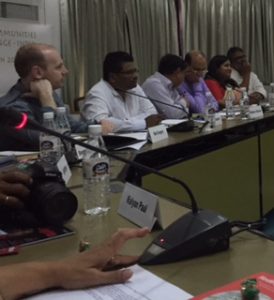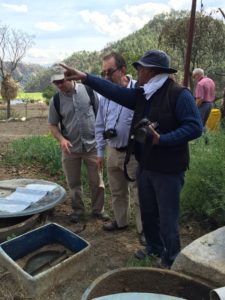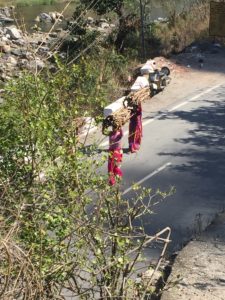 In 2017/18 we are planning two new Practice Exchange programmes, one to East Asia and one to South America. Further information on these will be posted to members and on the website and Facebook site. Registration will open later this year.
For a taste of what an IACD Practice Exchange is like take a look at the Summer issue of Practice Insights magazine, where we have a centre page feature about the India and Nepal visits. The Special SDG issue published in December 2016 also includes an article about one of the visits we made.
oh, and we also have lots of fun!!!