IACD runs international conferences or smaller events every year. These are intended to bring community development practitioners, students and trainers from around the world together to share experiences and to hear some of the world's top experts in our field.
Our conferences and smaller seminars, always include workshop sessions where members can share their practice and research.
In Glasgow 2014, Minnesota 2016 and Auckland 2017 we have keynote experts, but the main part of our events programme is designed in smaller group sessions. And in addition we always include a visits programme, where small groups of participants can see community development in action and talk with local practitioners, residents and others..
This is a flavour of our events.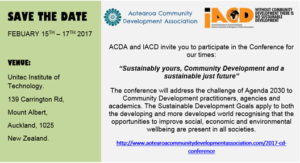 In 2017 our international conference is in Auckland, New Zealand in partnership with the ACDA, New Zealand Community Development Association. Under the title Sustainably Yours, community development and a sustainable future! This continues our roadshow of events related to the implications for community development of the UN Sustainable Development Goals. For more information, please see the conference website.
http://www.aotearoacommunitydevelopmentassociation.com/2017-cd-conference.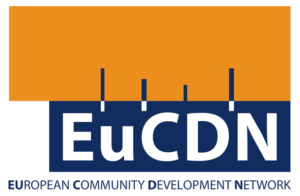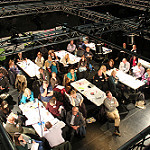 In 2016 we partnered with the European Community Development Network to hold a European Regional conference on the implication for community development of the UN Sustainable Development Goals. Around 100 attended. A report of the conference, including a statement from participants on future collaborative action across Europe can be found in the Practice Insights 6 magazine.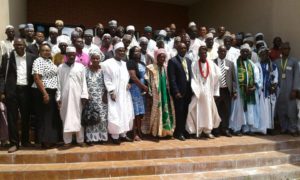 In 2016 we partnered with partnered with the Nigerian Community Development Practitioners Association to run an African Regional conference. Over 60 IACD members attended this conference. Topics covered included:
Education and Community Development
Peace, Conflict and Disaster Management
Health Sector, Welfare and Youth Development
Policy Frameworks, Community Change and Faith Based Issues
Community Participation and Voluntary Sector
Innovations, Communications and Extension Support Issues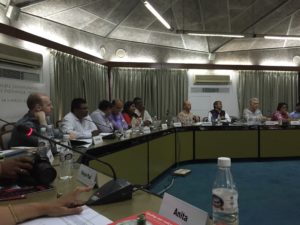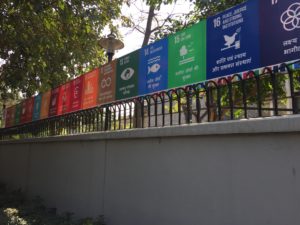 In 2016, we ran a South Asia regional conference in New Delhi in partnership with Grassroots. This was the first of our roadshow events about the implications of the UN SDGs for community development.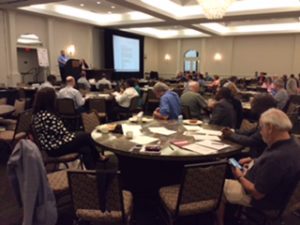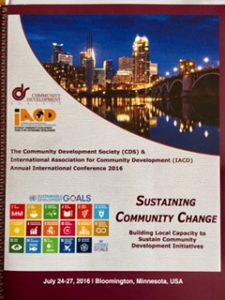 In 2016 we partnered with the U.S. The Community Development Society (CDS) tooroganise a joint Conference in Bloomington, Minnesota with the theme: Sustaining Community Change—Building Local Capacity to Sustain Community Development Initiatives, with a special focus upon the implication of the UN Sustainable Development Goals for Community Development.  Keynote speakers included the Vice President of the World Bank. Several hundred practitioners and scholars from over thirty countries attended this four day conference. The December issue of Practice Insights magazine contains a report from the conference.
Attachment
iacd_practice_insights_6_special_sdg_issue.pdf 4.25 MB

In 2015, we ran an international session and reception and our AGM at the 50th Anniversary Conference of our partner the international Community Development Journal.  Participants attended from across the world to celebrate half a century of community development scholarship. Author Marj Mayo, IACD and CDJ Board member was one of the keynote speakers. See http://www.youtube.com/watch?v=tuchj3cXRWc
In 2014, 500 delegates from 32 countries came together in Glasgow, Scotland, to consider "what is our common wealth?" and to celebrate community-led action around the globe. Over three and a half days, a lively crowd of community members, activists, practitioners, researchers and policymakers explored how community development approaches catalyse and sustain change. Conversations were structured around three themes: Health, Wealth and Power. Our partner here was the Scottish Community Learning and Development Standards Council.
Find out more about IACD's 2014 international conference: www.iacdglobal.org/cita2014
Download the conference report to read more!
In 2013 we ran two smaller celebratory events to co-incide with our 50th anniversary.  These were both held in the UK, the first in Scotland, where we are based, supported by the Carnegie UK Trust, and the second in London, supported by the Carnegie Foundation.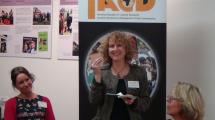 In 2011, delegates from Around the World met in Lisboa, Portugal. Hosted by the Sociedade Portuguesa de Psicologia Comunitária and the Instituto Superior de Psicologia Aplicada (ISPA), the conference attracted approximately 200 delegates from Europe and around the world. The theme of the conference was 'Transformative Leadership and Empowering Communities'. Sessions allowed sharing of research and practice in areas such as community participation, women and leadership, migration, integration and entrepreneurship.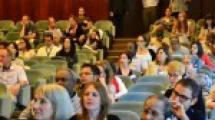 In 2009, several hundred participants from around the world, attended our conference in Brisbane, Australia, on the theme Building Community Centred Economies.  You can read the conference report here.
IACD brisbaneconferenceprogram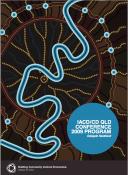 In the past twenty years, we have held conferences with partners in Africa (three times), Middle East (once), Asia (three times), Europe (four times), North America (three times), Oceania (three times).  We will be looking for a South American partner post 2018.